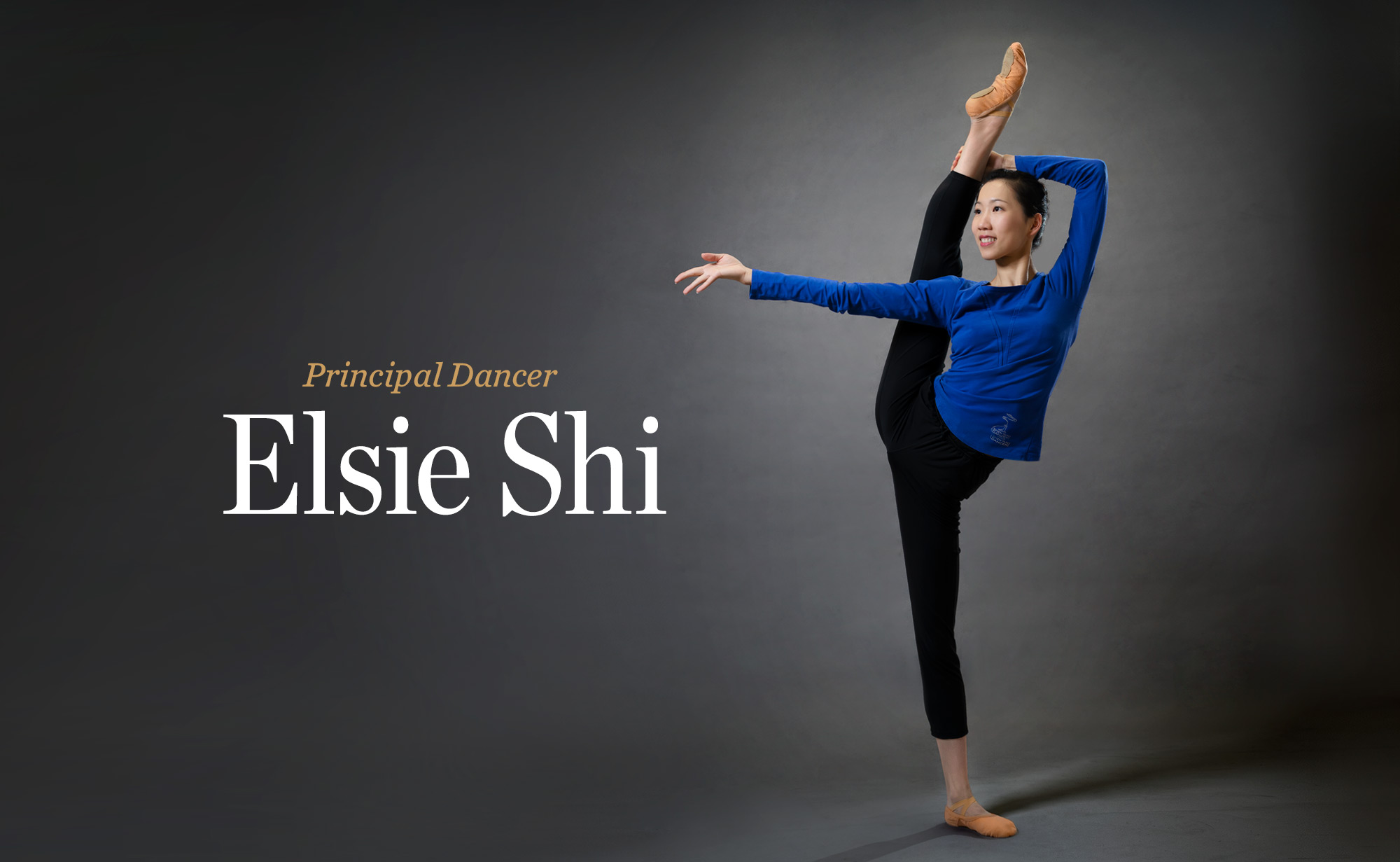 Artist Spotlight: Elsie Shi
Principal dancer Elsie Shi is as bright and bouncy in personality as she is when tumbling or leaping through the air.
In 2016, Shi won first place in New Tang Dynasty Television's International Classical Chinese Dance Competition (adult female division). In this interview, the Taiwanese-born dancer shares her take on virtue, artistry, success, as well as some fun and unexpected facts about herself.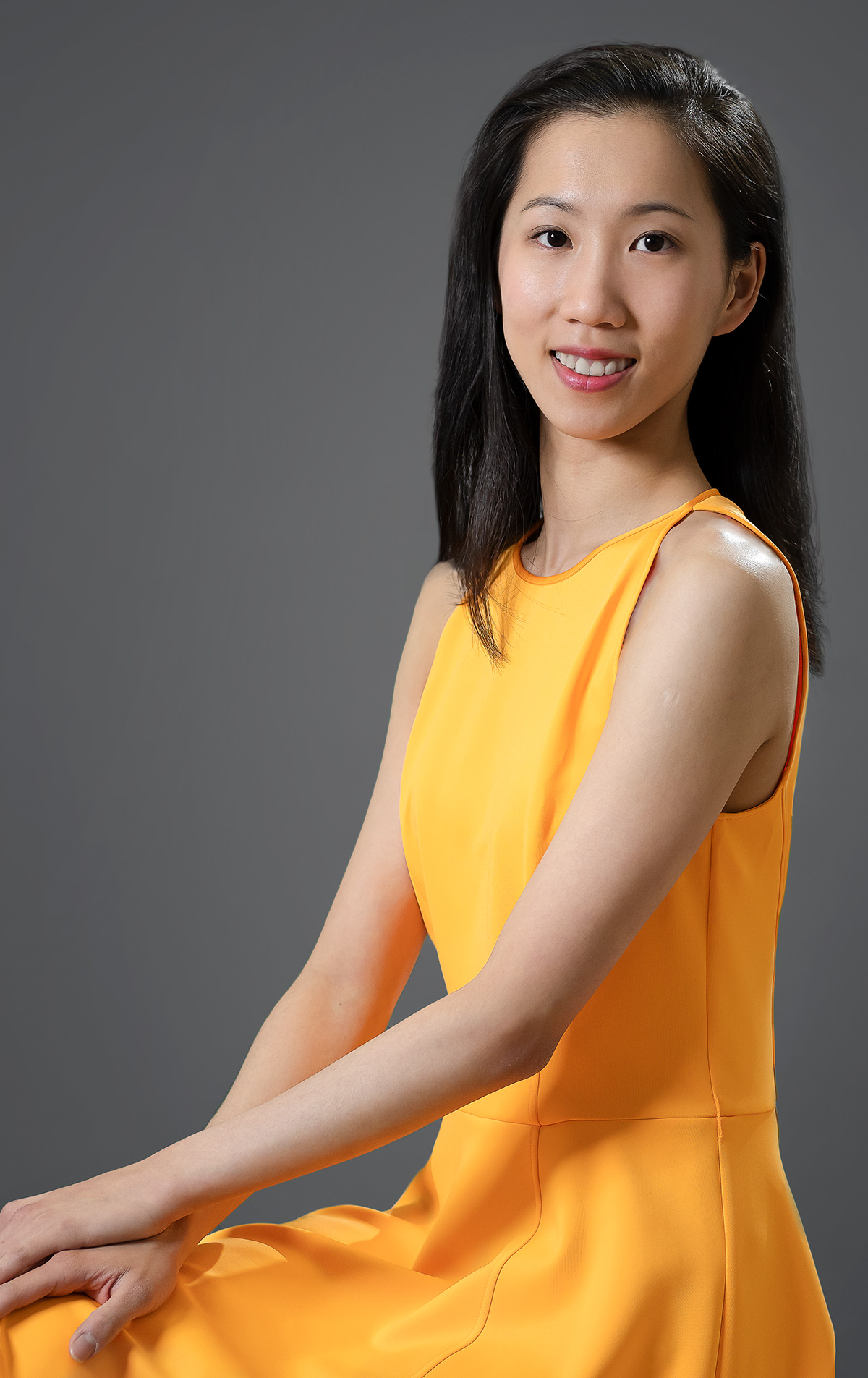 Elsie Shi
Born in Taiwan
Joined Shen Yun in 2013
"For dancers, I think the highest level of artistry is to be able to express the inner emotion through the body. It does not have to be a difficult technique or a fancy movement. An older, more mature dancer can evoke strong feelings with a simple turn or step. This can only be done through experience and practice. More importantly, one needs to be virtuous. Because art is also a medium for spreading messages, dancers should pay attention to their own conduct, so that the message transmitted will be the most pure and noble."
12 Questions with Elsie


If you could describe yourself in three words, what would they be?
Composed, humorous, and active.
What made you want to join Shen Yun?
I attended a Shen Yun performance and it took my breath away. I wanted to be a part of it.
Tell us something quirky about yourself. Something that others wouldn't expect.
I'm afraid of heights. Whenever I go somewhere that's a little high, I feel my legs getting weak. Others often joke and say, "You're so good at flips and tumbling; how can you be afraid of heights?"
What do you like most about performing on stage?
When we dance, there are no words, just movements. We use our bodies to communicate with the audience. When I see or hear their reactions—whether it be laughing, crying, or cheering—to what we are presenting, I feel immensely motivated.
What is one unexpected joy of being on tour?
It has created so many memorable moments. For example, when we were in New Zealand, we took the ferry to Waiheke Island and tried ziplining and kayaking. I also love the times when we go to the beach, where we enjoy barbecuing and swimming.
What do you think differentiates classical Chinese dance from other dance forms?
Classical Chinese dance is very comprehensive and very expressive. The dancing has a grand, majestic quality, yet every movement is still very intricate and detailed. With the "body leads the hands" and "hips lead the legs" methods that we use, we're able to really elongate our limbs, to maximize the range of every movement. But at the same time, the little details are still important. For example, for classical Chinese dance's signature yuanchang steps or orchid palms, each flex of the ankle, each position of the fingers—it's all very precise and exquisite.
Also, through movements, techniques, facial expressions, and more, classical Chinese dance can portray a wide range of characters and emotions. It can even accurately express very specific feelings and complicated plot lines.
What are 3 things you always take on tour with you?
My diary, a towel, and an iPod nano.
Do you have any tips for self-care to stay in top physical condition?
When I was younger, I didn't really think much about taking care of my body. When I wanted to practice flips, I would just let myself flip and fall on the grass repeatedly. But now that I'm older, I'm starting to pay more attention to my body: before doing strenuous movements, I always warm up first. Occasionally I've injured myself; then I meditate and feel much better afterwards.

What is the most difficult role you've ever played on stage?
Wang Zhaojun. I had to express so many complex emotions that I had never experienced in real life. In just a short, story-based dance, I had to depict the transformation of a naive palace maiden into the wife of a powerful nomadic ruler. It wasn't easy to express the character's inner transformation and switch emotions in such a short amount of time.

What is your favorite food?
Bubble tea, Taiwanese food, pasta, risotto… There are too many to name!
How do you define success in life?
Success is not necessarily about winning admiration from people, nor is it necessarily about achieving remarkable results in your career. Rather, it is when—after being in the most unsatisfactory state and the worst possible condition—you still have the courage to move forward and overcome the challenges. I think that is success.
Tell us a bit about your story. How did you come to be where you are today?
When I first joined the company, I was quite content with myself as I had good technique. However, through guidance from my mentors and my own deepening understanding of dance, I came to realize that true art is not merely about technical skills. Instead, our techniques are used to express beautiful and subtle inner emotions through dance. After observing and discussing with more experienced dancers, analyzing dance videos, and enriching my knowledge of traditional Chinese culture and history, I can now better appreciate and express the inner feelings of classical Chinese dance. The journey has not been easy, but as an ancient Chinese poem goes, "How would the plum blossom have its fragrance were it not for the bone-chilling cold?"
Our 2022 season has been extended to July. Check out ShenYun.com/tickets for the city nearest you.
Featured Video
Stars of Shen Yun: Elsie Shi



Click here to watch the full video.