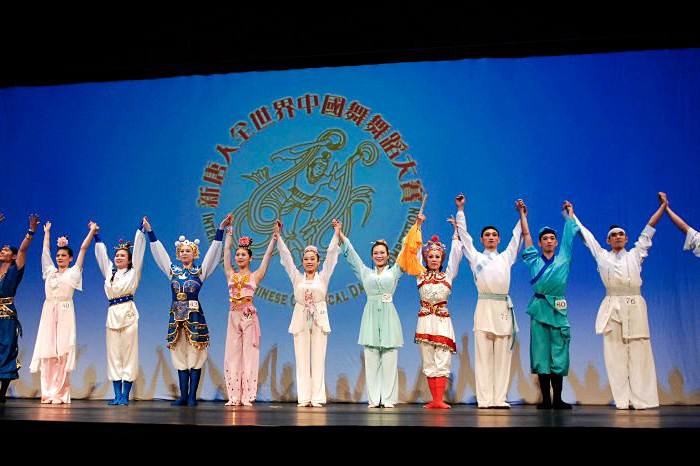 The Ultimate Dance Competition Showdown
AN EXCLUSIVE INTERVIEW WITH SHEN YUN ARTISTS
Competitors from 10 countries will gather at the Tribeca Performing Arts Center Thursday through Saturday for the ultimate classical Chinese dance showdown.
As New Tang Dynasty's 5th International Classical Chinese Dance Competition draws near, Shen Yun's star performers are busy with final preparations.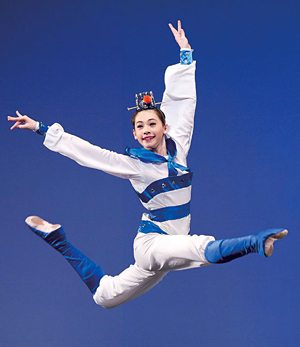 "I felt like a craftsman during the final polishing of a chef d'oeuvre," she says. "I found myself gradually transitioning from a simple focus on technical perfection to the pursuit of a higher realm of artistry in my dancing."
Just Three Minutes
Like Zhou-Galati, a strong contingent of Shen Yun performers are looking forward to this week's competition because, she says, "The competition gives us a chance to meet others who are in search of pure classical Chinese dance."
In addition to a required two-minute set of techniques, dancers choose their own three-minute themes. "Chinese history has such a rich diversity of unique characters," says Principal Dancer Angelia Wang, another of Shen Yun's past gold winners. "Some characters demonstrate a wide range of virtues, from incredible strategic lateral thinking on the battleground, to gentle, more subtle depictions of femininity.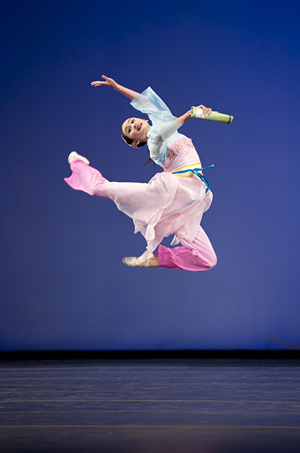 This year, Wang has chosen a figure from the Northern Song Dynasty, about 1,000 years ago, who shares many of these characteristics. "The hard part," she says, "is that you have to demonstrate so many aspects of this person in just three minutes. It really requires a higher mastery of both dance and classical Chinese culture to present the character's inner turmoil."
A Higher Standard
One of the judges, Guo Xiu, revealed that with each competition contestants have demonstrated more outstanding technical skills, raising the bar on judging standards as well.
"In modern dance, many performers from China will incorporate ballet and modern dance into their performance," Guo says, "which loses the essence and style of pure classical Chinese dance."
Since its inception in 2006, Shen Yun Performing Arts has used classical Chinese dance to promote traditional culture. And one of the company's aims is to present classical Chinese dance in its purest form. So naturally Shen Yun performers do well at this dance competition.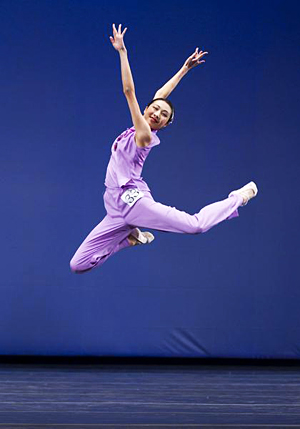 Chelsea Cai, principal dancer with Shen Yun's New York Company, won silver in 2010. She has been preparing for this week's competition for two years.
"In ancient times, people had a saying: 'It takes 10 years to craft a sword'," she says. "I take this to heart when I'm preparing my competition piece. I always feel like there's more I can improve."
This year, Cai is depicting a Han Dynasty lady returning to her homeland. "I really enjoy the whole process, from not knowing how to represent my character to building on levels of intensity and emotion."
Now, she is eager to showing the audience her rendition of this classic story.
"Whether it's on the stage at the competition or performing with Shen Yun, I really feel a strong sense of mission to share with others the beauty of this ancient culture."
23 de octubre de 2012