Shen Yun Reviews: "Incredible Hope & Spirit"
NTD NEWS, NEW YORK
On opening night for Shen Yun Performing Arts at Lincoln Center on Jan. 10, 5,000 years of traditional Chinese culture was brought to life in a sold-out performance.
Rita Cosby, a three-time Emmy award-winning television news anchor and correspondent, shared her enthusiasm for the rich culture and history.
"It's really a story of courage, it's a story of appreciating history, appreciating the incredible people of China, and I hope the whole world sees this," said Cosby. "I'm walking away deeply inspired and just profoundly moved and it's an incredible, incredible, performance."
Cosby was impressed with the message of faith and genuine selflessness.
"It's also a story of incredible hope and incredible spirit and rising up to the divine, rising up to something greater than yourself, and it is deeply deeply inspiring," said Cosby.
"One hundred percent could I see the theme of compassion, of meditation, of spirituality, of inner peace.
"I think this is a message of courage, I give these people here who have been performing tonight unbelievable respect, and unbelievable praise, and I pray that the people in China can one day see this, because they deserve it, the world deserves to see it."
Refreshing Resonance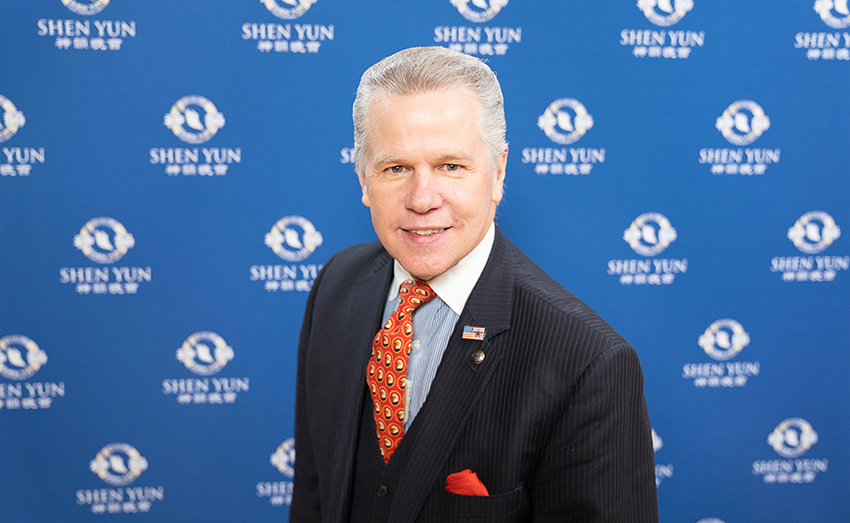 Tomaczek Bednarek, a music producer and director, was filled with vitality and vigor after taking in the refreshing sights and sounds of the traditional art form.
"What was magnificent was once again the music, the brilliance of the performance was absolutely stunning," said Bednarek.
"The kindness and grace that you see in a production such as this, is very special to the heart and spirit, it's something that you want to experience again, and you sit back and watch, you see the brilliance of the performances … they want to come back and re-enjoy and reinvigorate and renew the resonance, of the brilliance of the performance in their heart, that something very very important," he said.
Hearing the music of Shen Yun was a truly precious experience for Bednarek that profoundly resonated with him.
"The music has a way with which to take the journey of life and bring about a wonderment that you want to experience again and again," said Bednarek.
"It's absolutely powerful because you can see the magnificence of all of this resonating powerfully on the performers and born out of that, the excitement of the music lifting them up higher than you could possibly imagine, so people need to see that again and again and to envision what was taking place to see what was coming alive there on stage, is something very dear, very precious."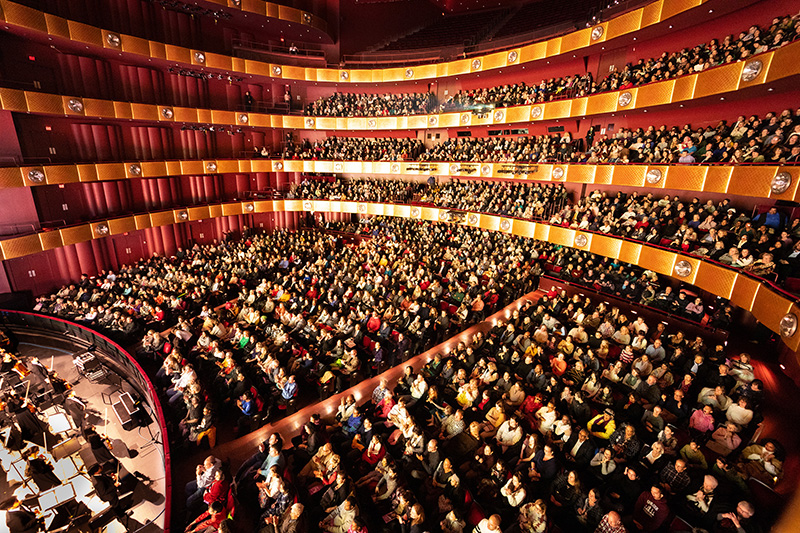 Upcoming Performances
Following 14 sold-out performances at New York's Lincoln Center, Shen Yun continues its 2019 world tour throughout North America, Europe, and Asia.